目前分類:Antoine Walker (4)
Antoine Walker: On Second Thought…
Seems like a miracle, but somehow Antoine Walker is back where he belongs
by Tom Friend
Reunited, and it feels so … curious.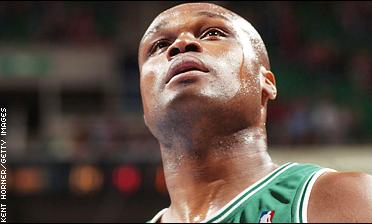 May 14th, 2005
Antoine Walker: Happy Return
After unloading Antoine Walker two years ago, Celtics G.M. Danny Ainge brought him back, slimmer and better
When Celtics G.M. Danny Ainge traded All-Star forward Antoine Walker in October 2003, the divorce hurt both men. Fans accused Ainge of sabotaging a potential 50-win season, coach Jim O'Brien resigned three months later, and Boston limped to a 36-46 finish. Walker suffered too, bouncing from the Mavericks to the Hawks as his market value plummeted.